MEROSA ACADEMY HIGH SCHOOL is an example of a typical educational institution. The curriculum is demanding and adheres to both British and Nigerian requirements.
Students at Merosa Academy can be intellectually, socially, and ethically prepared for entrance to any university or college in the world.
Our functional education approach equips students to compete worldwide with their peers from different countries and continents, making them beneficial to themselves and their society.
Students in High School celebrate the responsibility of keen inquiry. The atmosphere is wonderfully academic, vibrant with insight .
Merosa Academy High School provides a diverse range of sports and arts activities, clubs, and hands-on learning in our well-equipped laboratories. [An art studio, a science lab, a home economics lab, a music studio, and a beautiful library].
With the utilization of latest ICT equipment such as interactive boards and projectors, our classrooms are 21st century compliant.
We think that extracurricular activities provide students with chances to obtain a well-rounded education that includes important learning.
Our High School also boasts of a state-of-the-art learning environment and facilities to complement our staffers' efforts. This is so because we understand that for effective learning to take place, the learning environment must be conducive.
We understand that students by nature do not have the same learning abilities. It is on this premise that we strive assiduously to address the learning challenges of our students without discrimination.
We also place significant attention on sports development in the lives of the students. This is so because we understand the importance of sporting activities in the lives of our students. It is on this premise that we have standard sporting facilities in our school.
It is the synthesis of the above efforts that have resulted in the success we have recorded so far in the areas of enrollment, academic success, accreditation, and introduction of international examinations (CAMBRIDGE IGCSE, IELTS, SAT), amongst others.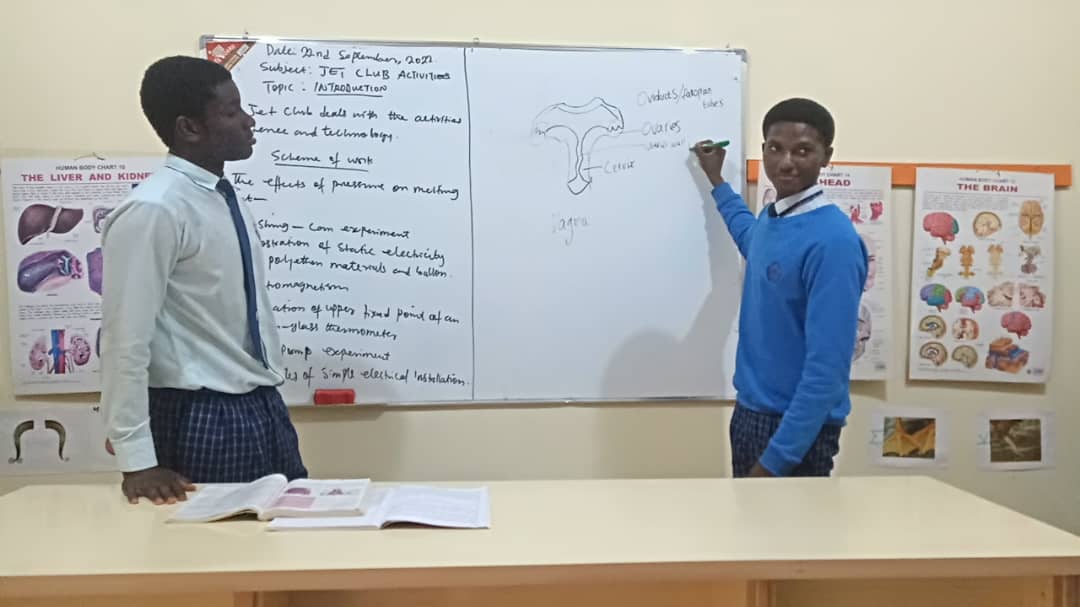 ANTI-BULLYING POLICY/NONDISCRIMINATION POLICY:
Merosa Academy prohibits any discrimination, harassment, intimidation, and bullying of any student based on the student's actual race, color, ancestry, national origin, ethnic group identification, age, religion, marital or parental status, physical or mental disability, sex and gender.
Our School is large enough to support a diverse range of academic and extracurricular opportunities, but small enough to foster the connections and relationships that enable our students to succeed.
If you're a secondary school student right now, you're actually in a fantastic place in your life. You have the rest of your life ahead of you. And right now is a fantastic time to begin thinking about your future and to make some preliminary preparations; just keep...